Angela Jordison on Her Success, Playing the WSOP and Working Hard on Her Game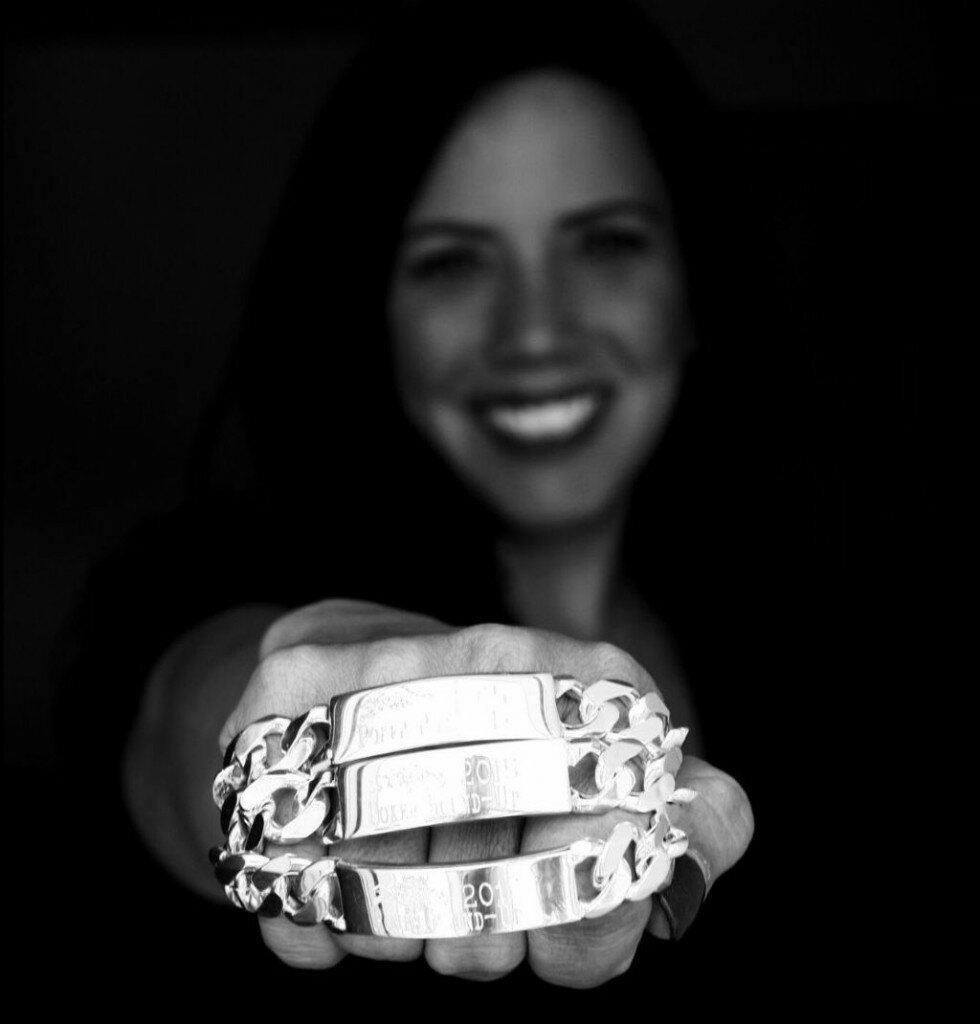 Around three weeks ago Angela Jordison won three consecutive tournaments in three days at the Spring Poker Round-Up at Wildhorse Resort & Casino in Pendleton, Oregon. All three events attracted hundreds of runners, but at the end of the day Angela Jordison emerged victorious in all three events. The bar owner and mother of two took home a total of $37,907 for her epic run. In the following days the poker media went nuts over the incredible achievement and Jordison was on everybody's lips.
We caught up with the poker sensation from Oregon to hear how she feels looking back at her accomplishment and to talk about her plans for the WSOP this summer.
First of all, congrats with you recent tournament success, winning three consecutive events in three days. How do you feel looking back at it now and has it sunk in yet?
Now that time has passed, I'm very proud of the accomplishment. When I was in the midst of the events, I was so focused. I was just trying to stay alive and keep myself in a position to win and didn't give much thought to the overall impact. I'm still surprised at the interest in the story. I'm grateful for all the support and love that I have received from poker players all over the world.
Going from playing cash games at your local casino a couple of times a week to being on everybody's lips must have been quite an overwhelming experience?
It has been overwhelming but exciting at the same time. I have put a tremendous amount of time into the game. It feels good to leave a small mark on a game I love so much. There are times that the attention has made me uncomfortable, because I have so many friends that are so accomplished and they deserve the recognition more than I do. One very good friend said to me, "Angela, I have made three final tables at the WSOP in four years and I have not had one interview!" He's right, he deserves an interview!
Your amazing run must also have given you a huge confidence boost leading up to the WSOP? Are you going to take a shot at more events this summer?
I feel very good about the WSOP this year because I have a great balance in my life between family, friends, work and poker. In my opinion, that has been the key to my success as of late. It has helped me become more focused and given me a real hunger to win. My plan is to play four-five $1500 and under events, starting with the Colossus [Event #5, $565 NLH with $5 million gtd]. I will also play the Main Event if I am able to satellite in.
What events are you especially looking forward to?
I'm looking forward to the Colossus, just because of the huge field and the buzz that is swirling around that event.
How do you prepare for the WSOP? And how do you handle the long grind?
I am a believer that you should always be learning. I have spent the last six months studying the game harder and creating new strategies for my tournament poker play. There is no doubt that the WSOP is a grind. But, when you are doing something you love time cruises by.
Are you going to play the Ladies Event, and what's your take on women-only tournaments? Are they good or bad for poker?
I love ladies events and the WSOP Ladies Championship in particular. But unfortunately, I will be out of town this year. I will be cheering on all the ladies from the beaches of Cancun. I think ladies events have been a key component in bringing more women into the game.
Do you have a fun, sweet or bitter memory from playing the WSOP in past years, you would like to share with us?
My favorite past WSOP memories are playing events with my brother and my dad. It's fun to spend the time together and encourage one another. We are a fiercely competitive family but at the end of the day, we are each other's biggest fans.
And the final question: How many bracelets will be won by women at this year's WSOP?
I believe 2015 will be the year of the women poker players. How many bracelets they will win remains to be seen, but I wouldn't be surprised to see 2015 as a record breaking year for female players.
Photo: Wes Brown.