Nominees for Women in Poker Hall of Fame Announced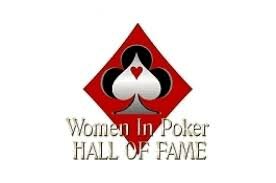 The candidates for the Women in Poker Hall of Fame (WiPHoF) have been announced, and for the first time the public has been invited to join the voting process. The seven strong candidates are:
Debbie Burkhead: Involved with poker since 1995 – both as a player and an industry professional. She was the National Sales Director for Poker Player Newspaper, president of Poker Player Cruises and is currently with Ante Up Magazine. Burkhead is an advocate of ladies events and on the Board of Directors of the WiPHoF.
Karina Jett: Part of the poker scene for more than 20 years. Winner of He Said, She Said – Poker After Dark VI and with multiple WSOP cashes, among them a 2nd place finish in the Ladies Event 2011. She is an advocate for women in poker and sits on the WiPHoF Board.
Victoria Coren: The first and only two-time winner of the European Poker Tour. She was the first woman to be crowned EPT champion when she won EPT London in 2006, and in 2014 she took down EPT San Remo. Coren has amassed more than $2 million in live tournament earnings. Coren was a member of PokerStars Team Pro 2007-2014, she has appeared on numerous poker TV shows, and in 2009 she released her poker memoir For Richer, For Poorer: A Love Affair with Poker.
Mandy Glogow: Supervising Producer and the main driver behind producing the episodes of the World Poker Tour for Fox Sports 1. Glogow has been part of an effort to include a diverse group of women into the show, including Kimberly Lansing, Lynn Gilmartin, Amanda Leatherman and Jessica Welman.
Shirley Rosario: Mixed-games player and former owner of Poker-Babes.com. Won the 2005 Legends of Poker Omaha Championship and finished runner-up to Phil Hellmuth in the L.A. Poker Classic Omaha Championship in 2003. Winner of three HORSE events at the Commerce Casino 2009-11. Several WSOP cashes, including a 4th places finish in the 2014 WSOP Limit Omaha Hi-Lo Championship. Live tournament winnings exceed $400,000.
Esther Rossi: Rossi has been part of the poker scene for over 30 years. She has cashed in the WSOP in the '80s, '90s and '00s, being the youngest female player with that distinction. She also won a Super Bowl of Poker title and has made six WSOP final tables. Rossi is considered to be one of the best female stud players ever. She has more than $300,000 in tournament earnings.
Jennifer Tilly: Actress and poker player. Winner of the 2005 WSOP Ladies World Poker Championship and the World Poker Ladies Night III. Several WSOP cashes, most recently a 14th place finish in the $5k 6-Max WSOP event in 2015. Tilly has appeared on numerous poker TV shows, and is an advocate for women in poker. More than $900,000 in live tournament cashes.
The list of candidates is very impressive, and although all of the nominees certainly deserve to be on the list, it would be pretty sensational if Victoria Coren is not inducted into the 2016 class. Being the only player – male or female – to have won two EPT titles is such a great accomplishment that Coren has to be the obvious choice.
What do you think? You can cast your vote until May 13th here.