WSOP 2015: The 5 Greatest Accomplishments by Women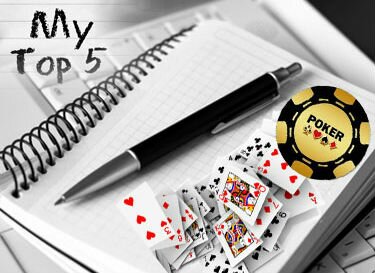 It's been two weeks since the November Nine was set and the 2015 World Series of Poker concluded. With 103,512 entries spread across 68 events records were set this summer; both in terms of total entries and number of bracelets awarded. If we look at the female participation this year, it's been growing slightly too:
2013: 5,1% women (3,726 entries)
2014: 5,28% women (4,351 entries)
2015: 5,43% women (5,625 entries)
But as the numbers clearly demonstrate there is still a long way to go before women constitute just 10 percent of the field. Even if women are still a minority at the WSOP – and in the poker world in general – the 5 percent women still put their mark on the WSOP. Let's take a look at what we consider the five greatest accomplishments by female players this summer.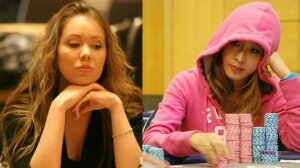 5. Kitty Kuo and Elizabeth Montizanti final tables shootout event
The WSOP had two shootout events on its schedule this summer. In Event #4: $3,000 Shootout NLH, Loni Harwood was looking to capture her second bracelet, but she fell shy of the final table in 10th place. Event #14: $1,500 Shootout NLH drew more than three times as many players as the $3,000 predecessor, and both Elizabeth Montizanti and Kitty Kuo made it among the final ten. It's not every day we get to see two women at a WSOP final table, and even if none of the two players were able to go all the way – Montizanti was eliminated in 5th place and Taiwanese poker superstar Kitty Kuo in 4th place – it was an awesome experience.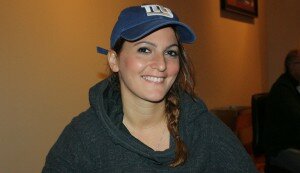 4. Natasha Barbour runner-up in $1,500 no-limit event
In Event #20: $1,500 NLH Natasha Barbour was just one player away from capturing her first gold bracelet. Going into the final day of play just five players remained out of 1,844, and Barbour was sitting with the second largest stack. Although Barbour kept the pressure on and eliminated all but one at the final table, she was not able to knockout the last player, Ben Zamani. In the final hand of the day a bold, but ill-timed bluff eventually sent Natasha Barbour out of the tournament in second place for at nice paycheck of $284,911.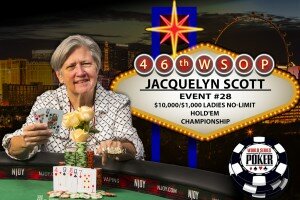 3. Jacquelyn Scott wins the Ladies Championship
795 players from all around the world signed up to play the $10,000/$1,000 Ladies NLH Championship this summer, and when the final card had been dealt Jacquelyn Scott was the last player standing. The 66-year-old part-time poker player and realtor from Florida took home the gold bracelet and the $153,876 first place prize and cemented this year's tendency towards older players crushing (two of the November Niners are seniors; Neil Blumenfield is 61 years and Pierre Nueville 72 years).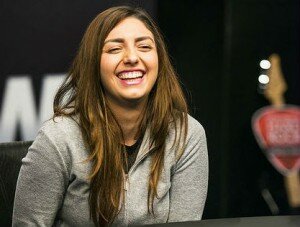 2. Kelly Minkin finishing in 29nd place in the Main Event
Out of the 6,240 players that played in the world's most prestigious tournament 252 were women, and none of them did better than Kelly Minkin. 2015 has in general been the year of Kelly Minkin! In February she took 3rd in WPT Lucky Hearts for $262,912 and she won an event at LA Poker Classic for $54,630. At the WSOP she finished in 38th place in the Millionaire Maker, and with 82 players left she was last woman standing in the Main Event. On Day 6 of the Main Event it looked as if Minkin was within reach of the November Nine, and for several hours of the day Minkin was in top 10 of the chip counts. Unfortunately Minkin lost some big pots, and she was eventually eliminated at the end of the day in 29th place after an impressive performance. Minkin took home $211,821 for her deep run.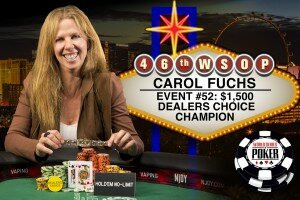 1. Carol Fuchs wins Dealer's Choice bracelet
I must admit that I was hoping to see 2-3 bracelets won by women in open events this summer, but 52 events into the WSOP it was a sad fact that not a single bracelet had been awarded to a woman, and I felt rather depressed. But then Carol Fuchs emerged and took down one of the toughest and most prestigious events of the summer: Event #52: $1,500 6-Max Dealers Choice. Not one, not two, not three, but 18 different games were up for rotation, and when the rotation came to an end with defending champion Robert Mizrachi eliminated in third place and Russian player Ilya Krupin in second, it was screenwriter and film producer Carol Fuchs who was crowned champion. Besides the gold bracelet Fuchs took home $127,735 for her amazing run. Fuchs may be an amateur in the sense that she doesn't play poker for a living, but in any other way she came across as a true professional and master of the game.
Postscriptum: This article was written and published before Loni Harwood won her second gold bracelet, the WSOP National Championship, on August 1st, 2015.