Kelly Minkin: "Looking Back it is a Surreal Feeling"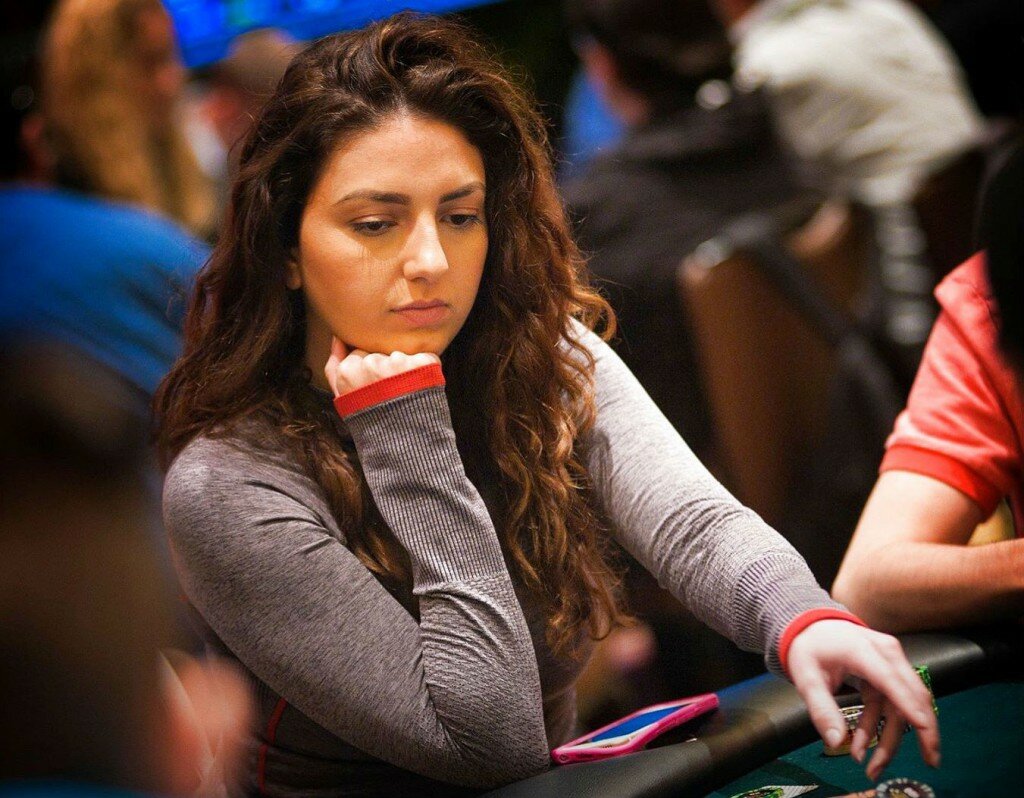 On February 25 Kelly Minkin will receive the award for Best Female Player of the Year 2015 at the American Poker Awards. In fact she did not only top the American list, but the worldwide rankings. Her achievements also got her nominated in the category Breakout Performance of the Year, and we have to wait another 10 days to see if she will return from Los Angeles with two awards in her bag.
We caught up with Kelly Minkin to hear more about her success in poker, her thoughts on the Global Poker League and her plans for 2016.
First and foremost congrats with all the success you enjoyed at the felt in 2015. First you won a prelim event at LA Poker Classic, and then you final tabled WPT Lucky Hearts where you took 3rd place. You became the last woman standing in the WSOP Main Event, and went deep in the Millionaire Maker. What are your thoughts looking back at 2015?
"Looking back it is a surreal feeling to really bask in what I've accomplished. It feels good to be at the top definitely, and I hope to continue with my success this year."
At the start of the year, did you have a feeling that 2015 would be such a successful year that it turned out to be? Did you feel very confident in your game?
"Honestly, no. I final tabled a Borgata prelim event last January, and then I went to Commerce for LAPC. The night before the second prelim, I lost big in cash. I was very defeated and didn't even want to play the tournament I came for. I ended up being convinced to play, and after registration closed and the payouts were posted, realized I had to get fourth to even make a profit. But I was determined to not let that interfere with my play, and it ended up being my first and only live tournament win. I then went on to get third in Lucky Hearts, and well, the rest of my success I had through the year!"
This month you are going to receive the award for Best Female Player of the Year 2015 at the American Poker Awards. Had you at all heard about the Global Poker Index and the rankings at the start of the year?
"I had heard of it but never really intended to be in contention. Once I made the final table at Lucky Hearts, I saw that I was number 1, so I was kind of trying to maintain that spot after that", Kelly Minkin says with a smile.
Vanessa Selbst won the award for best female player in the world for four consecutive years. How does it feel to break Selbst' winning streak?
"It is incredible. She sent me a congratulations tweet which was an amazing feeling."
What's your take on the attempt by Alex Dreyfus and the GPI to sportify poker? And the new concept of the Global Poker League?
"I think it's a great concept. Originally, when I heard about the draft, I was flattered to be able to be in the draft with so much talent. I wasn't initially planning on entering, but Alex extended a personal invite. So I decided to do it."
How did you become such a great player? And can you give any advice to women who have just started to play poker on how to develop as a poker player?
"My advice to becoming a great player is always to try to improve your game and adapt to your surroundings. Experience is a huge factor as well, so practice makes "perfect"."
We are only six weeks into 2016. Have you made any plans for the year poker-wise?
I plan on playing the LAPC main event. I was also fortunate enough to be a shooting star this year at Bay 101. I couldn't be more excited to experience that!