WPT Vienna: Gaëlle Baumann With 5th Place Finish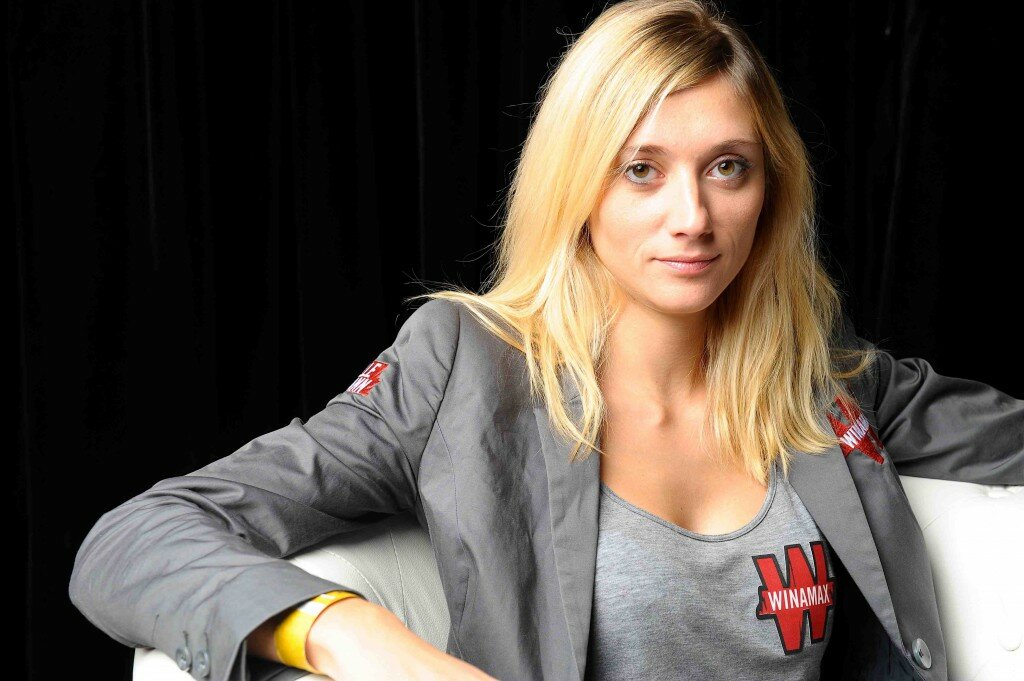 It's not every day we see a six-month pregnant poker player at a final table. But today it actually happened, when French pro Gaëlle Baumann sat down at the six-handed final table of WPT Vienna. In February Baumann told PokerListings that:
"I live with my boyfriend and we will have a child soon. Although I hope I can continue playing the live events as soon as my baby is old enough. I don't plan to retire (laughs). I think that will be possible with a little bit of extra organization. There is actually no real role model in the current poker circuit. Maybe Claire Renaut, who is the wife of Fabrice Soulier. Of course she doesn't play the expensive tournaments, but she takes the baby along whenever she accompanies her husband on the tour." (pokerlistings.com)
Looking for role models Baumann might want to have a chat with PokerStars pro Adrienne Rowsome. In January she brought Carrick, her baby son, and her husband poker player Ryan Carter along for the PCA. While playing the Ladies Event Carter took care of their son. With players getting older and having families I'm pretty sure that babies and strollers will be quite a normal sight in years to come.
But today it was not about babies and diapers for Baumann, it was all about winning the final table of WPT Vienna. Baumann entered the final table as the short stack with only 16 bb and facing some tough opponents: EPT Deauville champion Sotirios Koutoupas and WPT Cyrus winner Thomas Bichon among others.
Unfortunately Gaëlle Baumann was not able to overcome her chips deficiency, but she locked up another €6,000, when Sotirios Koutoipas was eliminated in 6th place after 4-bet shoving a pair of nines vs. chip leader Vladimir Krastev's pocket tens – and failed to improve.
Baumann came off to a good start. In the first hand she played, she shoved over Konstantinos Nanos' open from the button with a pair of fives, which saw Nanos fold his K3. Just four hands later Baumann doubled up in a hand vs. Vladimir Krastev. The action started with Baumann raising to 50,000 UTG with


. Krastev 3-bet from the cutoff to 140,000 with


, which saw Baumann move all in for 376,000. Krastev called. The board ran out




and Baumann doubled up to 808,000 (33 bb).
Just two hands later it was over for Baumann. In the final hand Baumann raised to 55,000 from the small blind, but Krastev was not going anywhere and he 3-bet from the big blind to 150,000. After thinking about it for a little while Baumann announced that she was all in and Krastev called. This time it was Baumann who was dominated as she had picked up


vs Krastev's


. Just like the previous hand the flop brought a queen. A ten on the river didn't change the fact that Baumann was eliminated in 5th place for €35,500 ($37,754).
On Twitter Baumann jokingly said:
Pas mal ce petit échauffement à Vienne, mais place aux choses sérieuses, ce soir on se qualifie sur le #King5 ! #relentless

— Gaëlle Baumann () March 17, 2015
("Not bad this little warm-up in Vienna, but on to the serious stuff, tonight we qualify for the #King5 ! #relentless")
Konstantionos Nanos from Greece, who final tabled the EPT Vienna in 2010, ended up as the new WPT-champion with Vladimir Krastev as runner-up.
Photo: Gaëlle Baumann, Winamax.